Texas Success Center Recognizes Texas Colleges for Mathematics Pathways
Published:
November 19, 2018
FacebookTwitterLinkedInEmail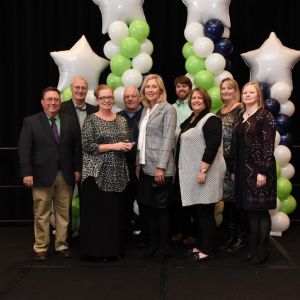 The Texas Success Center recognized five Texas community colleges for their work implementing and scaling mathematics pathways.  The awards, given in conjunction with the Charles A. Dana Center at the University of Texas at Austin, were announced at Texas Pathways Institute #5 on November 14, 2018.
Overall Exemplar: Paris Junior College (pictured)
Principle 1: Grayson College
Principle 2: San Jacinto College
Principle 3: McLennan Community College
Principle 4: College of the Mainland
Read more on the Charles A. Dana Center blog.