Six Colleges Win Texas Pathways Awards
Published:
November 19, 2019
FacebookTwitterLinkedInEmail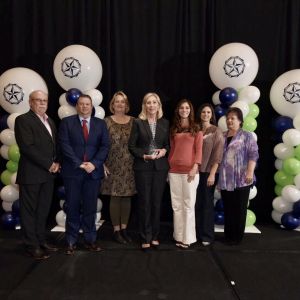 On November 6, the Texas Success Center recognized excellence in implementing and scaling guided pathways essential practices with the inaugural Texas Pathways Awards.  The Texas Success Center presented awards to the colleges that have excelled in scaling essential practices in each of the four pillars of guided pathways and to the college that has made the most progress overall.  In collaboration with the Charles A. Dana Center, the Texas Success Center also recognized one college that has excelled in the implementation of mathematics pathways. 
Excellence in Implementation & Scaling: Paris Junior College
Mapping Pathways to Student End Goals: San Jacinto College
Helping Students Choose & Enter a Program Pathway: Amarillo College
Keeping Students on Path: Alamo Colleges District
Ensuring Students are Learning: McLennan Community College
Mathematics Pathways: Kilgore College
Details about award winners can be found on the Spotlights section of the Texas Success Center website.  Congratulations to all!