Alamo Colleges Launches Alamo Promise
Published:
October 4, 2019
FacebookTwitterLinkedInEmail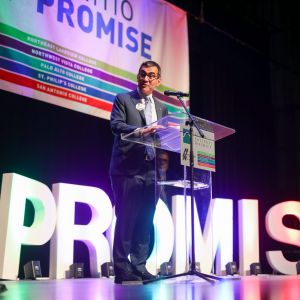 On Wednesday, October 2, Alamo Colleges announced Alamo Promise, a program that will provide last-dollar scholarships to students at 25 Bexar County high schools in 2020-2021.  The following year, 20 additional high schools will be added to the program.  Read more about the Alamo Promise program on the Alamo Colleges website and in the Rivard Report.