When COVID-19 Struck, College District Shifted 60k Students to Online Learning in a Week
Published:
April 22, 2020
FacebookTwitterLinkedInEmail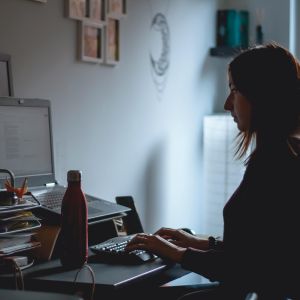 Dallas County Community College District chose a third option, which amounted to a Herculean technological workaround in a short time span. 
In a single week, the district of 80,000-plus students toggled from a brick-and-mortar operation to a 100-percent online institution of higher ed. 
District Chief Innovation Officer Tim Marshall said it was no small feat moving the entire district online. Prior to COVID-19, about 40 percent of the district's students had taken at least one online course while enrolled, according to district information.
"We had to rapidly convert thousands of course sections from face-to-face to online, including configuring our online Learning Management System to allow more than 60,000 students and hundreds of faculty to transition," he wrote in an email to the Dallas Regional Chamber. "Part of the transition was training more than 200 faculty who had very little experience in the systems and methods of online instruction, in just one week."
Read more via Dallas Innovates.