El Paso Community College President, Dr. Serrata, named to AACC National Board
Published:
April 24, 2019
FacebookTwitterLinkedInEmail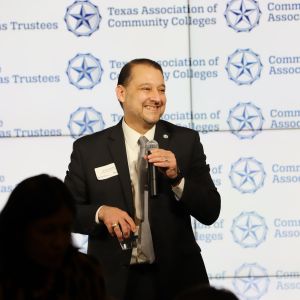 "During the national conference of the American Association of Community Colleges annual conference, EPCC President Dr. William Serrata was elected to serve as Chair-Elect for the organization's board of directors. 
"It is an honor to be selected by my peers to serve as Chair-Elect for the Board of Directors of the Association of American Community Colleges (AACC).  I look forward to working with Dr. Bumphus and his team to continue AACC's commitment to advance the recognition and importance of community colleges," Dr. William Serrata, EPCC President said." 
Read more about Dr. Serrata's election via El Paso Herald-Post