Texas Trustees Elected to ACCT Leadership Positions
Published:
November 14, 2018
FacebookTwitterLinkedInEmail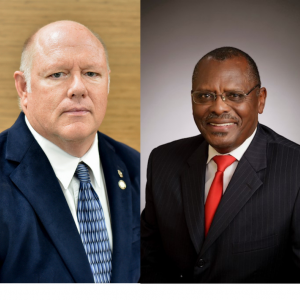 The Community College Association of Texas Trustees (CCATT) and the Texas Association of Community Colleges (TACC) are pleased to announce the following individuals have been elected to the Washington, DC-based Association of Community College Trustees (ACCT) Board of Directors.
- Dan Mims, San Jacinto College: Elected to the ACCT Board of Directors (Western Region)
- Alton Smith, Lone Star College: Elected to the ACCT Board of Directors (At-Large)
"These leaders were elected by their peers and exemplify the caliber of our 400-plus CCATT members, who serve in governance positions at the 50 public community colleges of Texas," announced William "Bill" Greenhill, CCATT Chairman and Trustee at Tarrant County Community College District. "Texas community college trustees are well represented on the ACCT Board and their desire to work at the national level is commendable."
CCATT and TACC applaud colleagues and their respective colleges for their commitment to serve in leadership positions, at the state and national levels, to advance the educational and economic goals of Texas students.