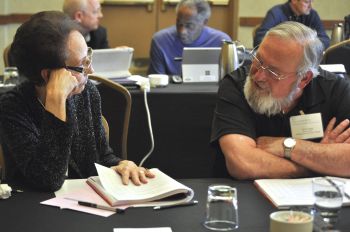 Housed at the Texas Association of Community Colleges, the Texas Success Center supports the 50 community college districts in Texas. The Success Center's current strategic plan, Texas Pathways, will grow through 2022, allowing community colleges to design and implement structured academic and career pathways for all students.
Texas Pathways is a comprehensive, statewide five-year strategy to build capacity for Texas community colleges to implement structured academic and career pathways at scale. Grounded in research and based on the American Association of Community Colleges' Pathways Project, Texas Pathways is an integrated, system-wide approach to student success that guides students from the selection of their high school endorsement through postsecondary education to attainment of high-quality credentials and careers with value in the labor market. Through Texas Pathways, colleges clarify paths to student end goals, help students choose and enter a pathway, help students stay on their pathway, and ensure students are learning.
K-12 Partners
Connect
Enter
Progress
Succeed
Four-Year & Industry Partners
 

Eighth Grade - High School Graduation

Adults

On-Ramps

Gateway Courses

Structured Programs of Study

Productive Persistence

Certificates

Associate Degrees

Efficient Transfer

Meaningful Jobs

 
Colleges are grouped in four cadres based on their readiness and capacity to plan, implement, and scale guided pathways reforms and institutions will have the opportunity to move to a more advanced cadre after year two of the five-year strategic plan. This strategic plan has four components: 1) Texas Pathways Institutes, 2) regional meetings, 3) Board of Trustees Institutes, and 4) knowledge development.
Texas Pathways Institutes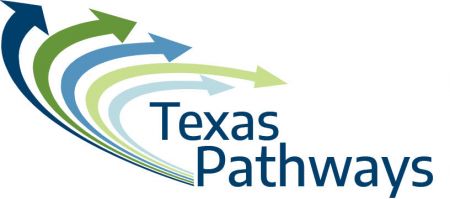 Each year, college teams participate in two institutes focused on critical aspects of institutional change and pathway design and implementation. Each institute requires advance work and results in action plans developed by college teams. The institute format combines discussions with experts, technical assistance, and facilitated discussion and planning sessions for college teams. Coaches with extensive knowledge and experience with guided pathways support college teams throughout their reform work.
Regional Meetings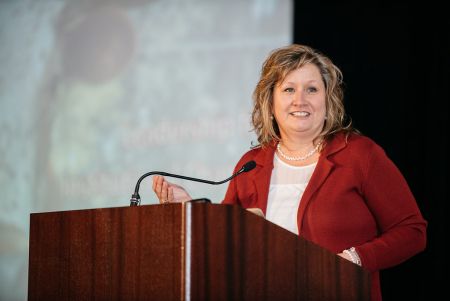 The Texas Success Center coordinates annual regional meetings for colleges to work together on regional pathways issues, such as transfer, high school college readiness courses, and dual credit.
Board of Trustees Institutes
The annual Board of Trustees Institute brings together trustees and CEOs to focus on evidence-based inquiry and participate in guided discussions on how boards can support sustainable institutional change at scale.
Knowledge Development
As part of its pathways work, the Texas Success Center is launching a statewide research agenda to inform policy, improve community college practice, develop practitioner-oriented guidance and tools, and provide training, technical assistance, coaching, and professional development.