Texas could tie community college funding to student outcomes
Published:
September 12, 2022
FacebookTwitterLinkedInEmail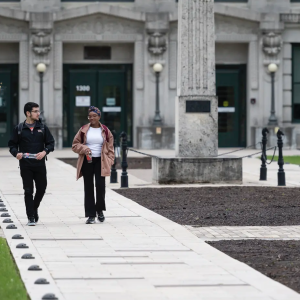 A commission charged by the Legislature to suggest new ways of funding Texas community colleges is poised to recommend a complete system overhaul that would tie state dollars to how successful schools are at getting students to graduation or four-year universities.
The Texas Commission on Community College Finance, a group of lawmakers, business leaders and community college presidents created last legislative session, released its draft recommendations ahead of a meeting Monday to hear testimony on its vision. The group has been meeting throughout the past year, but the draft recommendations are the first glimpse into what types of changes lawmakers might consider when they convene in January.
The major recommended change would be to fund schools based on the number of students who complete their certificate or degree programs or transfer to a four-year university to continue their education. Other recommendations include major increases to the state's need-based financial aid program and funding to help schools grow capacity on par with Texas' population growth.
"These recommendations would establish Texas as a national leader in using outcomes-based funding to support community colleges in addressing rapidly changing needs for a highly skilled workforce," the commission wrote in the draft report.
A final report on the state's community college finance system is due to the Legislature in November. So far, the recommendations have largely been met with enthusiasm from community college leaders.
"These draft recommendations can be transformational for Texas community colleges and, ultimately, for helping Texans achieve their full potential while uplifting the entire state," said Ray Martinez III, president of the Texas Association of Community Colleges.
For decades, Texas has funded its two-year community colleges largely with three pots of money: local property taxes, student tuition and a complicated state system that has not kept up pace with other resources and now accounts for less than 25% of community colleges' funding.