The Texas Association of Community Colleges Appoints Ray Martinez III as Chief Executive Officer
FacebookTwitterLinkedInEmail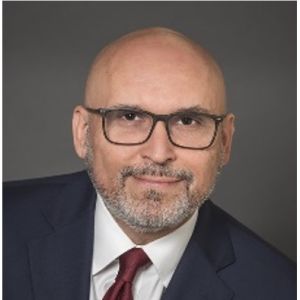 Austin, TX – The Texas Association of Community Colleges (TACC) announced today that the  Board has appointed Ray Martinez III as President & Chief Executive Officer. He will officially assume leadership of the association on August 22, 2022. Martinez will provide leadership to advance state policy, institutional practice, and research in support of the Texas community colleges that comprise the TACC membership. 
"The Board and I are confident Ray is the right leader for the association as he was unanimously supported by the TACC Board. I'm certain he will continue to build on the momentum the association has created leading up to the 88th legislative session with a passion for the students we serve," said William Serrata, TACC Board Chair and President of El Paso Community College. "We are fortunate to have him." 
"Community colleges serve as a foundation of the higher education infrastructure in Texas. It is a great honor to join TACC as President and CEO, and I am grateful to the Board members for their unanimous support. The strength of our community colleges across the state – in urban and rural areas alike – is in providing high-quality, affordable postsecondary opportunities for all Texans," says Ray Martinez. "I look forward to assisting our TACC members in strengthening partnerships with key stakeholders to ensure that academic and workforce program offerings continue to lead to career success and contribute to a vibrant and growing economy."
Martinez brings a deep understanding of higher education to the association. He has served as Deputy Commissioner for Academic Affairs and Workforce Education at the Texas Higher Education Coordinating Board, President of the Independent Colleges and Universities of Texas, Chancellor of Western Governors University (WGU) Texas, and he has held senior government affairs positions at Rice University and Texas A&M International University. Ray has also previously served as the director of the Committee on Higher Education in the Texas Senate.
"I'm deeply grateful for the hard work and accomplishments Ray achieved during his time at the Coordinating Board," said Commissioner of Higher Education Harrison Keller. "Ray was instrumental in spearheading critical initiatives that advanced our higher education goals and I look forward to continuing to work together to expand educational and economic opportunities across Texas."
Ray has substantial federal policy experience, having served in the Clinton Administration as regional director for the U.S. Department of Health and Human Services and on the White House staff as deputy assistant to the president for Intergovernmental Affairs. Ray returned to federal service in 2003 after being nominated by President George W. Bush – and confirmed by the United States Senate – to serve as a commissioner on the U.S. Election Assistance Commission, a bipartisan federal agency responsible for assisting state and local governments to improve the process of election administration.
A native of Alice, Texas, Ray received his bachelor's degree from Southwestern University and his law degree from the University of Houston Law Center. He recently completed postgraduate studies at the Institute for Educational Management at Harvard Graduate School of Education. Ray and his wife, Beth, a clinical social worker, reside in Austin and have two children, Sofia Grace, a second-year student at Bennington College, and Lorenzo Elder, who will matriculate this fall at Rhodes College in Memphis.
Martinez succeeds Dr. Martha Ellis, who will serve as advisor to the President & CEO through October.