TACC and TBLC laud college, business, and policy leaders named to the Commission on Community College Finance
Published:
September 13, 2021
FacebookTwitterLinkedInEmail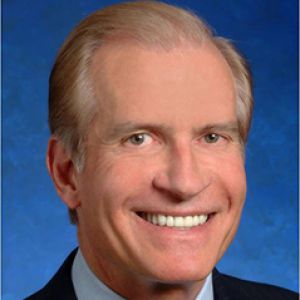 AUSTIN, TX – The Texas Association of Community Colleges (TACC) joins the Texas Business Leadership Council (TBLC) in applauding Texas Governor Greg Abbott who Friday named members to the Texas Commission on Community College Finance, an entity established by SB 1230 (87-R). Twelve college, business, and policy leaders will comprise the commission, which is charged with making recommendations to establish a state funding formula sufficient for sustaining viable community college education that is aligned with the state's higher education goals.
TACC and TBLC especially laud the appointment of Woody L. Hunt, chairman at Hunt Companies Inc. and co-chair of TACC's Business Advisory Council, as the commission's presiding officer.
"I am honored to serve as chair of a commission tasked with this historic work," says Mr. Hunt. "As Texas businesses and policy leaders look to the future competitiveness of the state, it is clear we need a state funding system that supports community colleges, student outcomes, and employer needs for in-demand skills across all business sectors. It is time to take bold, purposeful action to strengthen our colleges, support the workforce and help our communities build a stronger economy."
Mr. Hunt will lead the commission alongside:
Dr. Mark Escamilla, President, Del Mar College

Dr. Brenda Hellyer, Chancellor, San Jacinto College

Brian Jones, Director of Professional Learning, Odessa College

Carol Scott, Regent Chair, Del Mar College  

Todd A. Williams, Chairman and CEO, The Commit Partnership

Lieutenant Governor and Speaker of the House appointees forthcoming
"Texas community colleges are constantly evolving in response to workforce needs. We need a formula that reflects our current vision and commitment to students," explained Dr. William Serrata, President of El Paso Community College and TACC Board Chair. "While there have been some iterations in the past, the formula needs a thorough review. I am optimistic of the work ahead and look forward to seeing the recommendations from these distinguished leaders."
Community college presidents, trustees, and stakeholders will work parallel to the commission through a Steering Committee established by TACC to support the commission and serve as a conduit to community stakeholders.
"TACC is fully committed to supporting the work of the commission through its own research capacity and deep expertise in community college mission and finance," says Jacob Fraire, TACC President & CEO. "This commission will help inform state policy needed to ensure Texas' community colleges remain the primary destination for affordable post-secondary education and training leading to in-demand, family-sustaining jobs."
For more information on the commission please join TACC on September 23 from 2:00 – 3:00 PM CT for an informative webinar. Register here.
###