How Texas' community colleges will help the state recover from its latest oil and gas bust
FacebookTwitterLinkedInEmail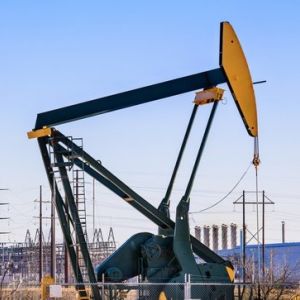 If the oil and gas industry is the lifeblood of the Texas economy, the state's colleges are the heart that keeps the sector thumping. For years, its schools, and particularly its community colleges, have worked hand-in-hand with the sector to develop curricular priorities and train workers on their processes and equipment. 
But what happens when part of the system takes a hit? 
The industry is grappling with a two-pronged crisis. As the coronavirus reduced global demand for oil, Saudi Arabia flooded the market with the commodity to retaliate against Russia, which refused in March to curtail its crude production to keep prices stable.
A month later, U.S. oil prices nosedived into negative territory for the first time in history. Prices have since partially rebounded, but the events took a toll on the Texas workforce. The state's oil and gas industry cut a record 26,300 jobs in April. 
Community colleges will likely be charged with retraining a large share of those workers, even in a dismal economic landscape. Some will have to enter new fields entirely. Others will need to learn new skills to stay in their profession. 
But several community college presidents echoed the same point: Their institutions must ensure they're teaching oil and gas workers — as with people in any industry — skills that can be carried into another profession or sector and that safeguard them against future job losses. 
Continue reading via EducationDive.