El Paso Community College President Serrata named Top College CEO
Published:
October 23, 2019
FacebookTwitterLinkedInEmail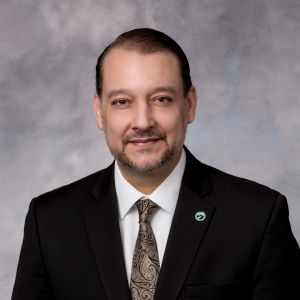 The Association of Community College Trustees (ACCT) presented Dr. William Serrata, EPCC President, the 2019 Marie Y. Martin Chief Executive Officer Award.
Serrata was originally announced as a Western region finalist and ACCT presented him the national award during the 50th Annual ACCT Leadership Congress.  The award honors chief executive officers who demonstrate commitment to excellence in advancing the community college movement.
"Dr. Serrata is a true champion of EPCC's efforts to provide innovative opportunities in higher education," Board Chair Brian Haggerty said.  "Under his leadership, EPCC has increased completion rates for degrees and certificates, improved transfer rates, accelerated college-readiness and achieved national and regional recognition for the college."
Read more via the El Paso Herald-Post.