Donating medical masks, gloves to hospitals
FacebookTwitterLinkedInEmail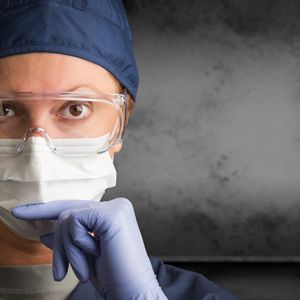 Community colleges are urged to donate respiratory masks, gloves and other protective equipment from their health-related classes to local hospitals and other healthcare facilities that are scrambling to find enough supplies in the face of the coronavirus outbreak.
The Organization for Associate Degree Nursing (OADN), an affiliate council of the American Association of Community Colleges (AACC), on Friday sent a call to action to its members and other organizations to reach out to their local patient-care providers to gauge their need for personal protective equipment (PPE).
"With the pandemic spreading, the need for PPE is becoming more critical," OADN said. "No healthcare provider should be forced to reuse or make their own PPE equipment, thus putting themselves and other individuals at risk."
Read the full story via Community College Daily.