Community colleges trying to help students who are losing jobs, child care
FacebookTwitterLinkedInEmail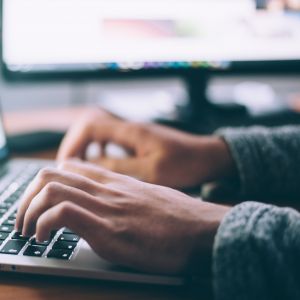 Stevani Flahaut's college experience is not one of living on a picturesque campus, rubbing elbows with fellow students fresh out of high school.
A 27-year-old attending Austin Community College, the aspiring restaurateur weaves together a full-time course load and two jobs. While community colleges are sometimes perceived as the stepchildren of higher education, to nearly 700,000 Texans like Flahaut, they are hard-fought professional stepping stones, an avenue for the aspirations of working parents or older students.
When the coronavirus pandemic hit, it wasn't just these students' education that was upended, but often their entire lives.
"Our students are not your average college students," said Jan McCauley, a political science professor at Tyler Junior College. "Most of them are working. Many of them are parents. Now, they're at home and having to teach kids online."
Community college students often need reliable child care and hold regular jobs. As the novel coronavirus spread, these schools didn't just have to figure out how to offer virtual classes. They scrambled to support students like Flahaut when the threads of their lives started to fray.
About a quarter of students at Texas' 50 community colleges are 30 or older. And 76% take classes part time, often to allow for work and other responsibilities, according to the Texas Higher Education Coordinating Board.
Read more via the Texas Tribune.