Sunday, Jun 9 - Tuesday, Jun 11, 2019
Omni Mandalay Hotel at Las Colinas
221 East Las Colinas Boulevard
Las Colinas, TX 75039
United States
Planner Contact
Donna McDaniel, Ph.D., President, TCCIA
"Connecting People and Ideas" is focused on bringing community college leaders together to discuss legislative changes, higher education trends and share best practices while networking with other instructional practitioners.
Featured speakers include:
Dr. Martha Ellis, Charles A. Dana Center, University of Texas at Austin
Dr. Greg Hodges, Patrick Henry Community College, Virginia
Dr. Rex Peebles, Texas Higher Education Coordinating Board
Presentations include:
The Highs and Lows of Corequisite Implementation
Best Practices & 8-Week Courses
Dual Credit: The Challenges of the Collegiate Academy Model and Core 42 Programs in Dual Credit
Hotel Information:
Omni Mandalay Hotel at Las Colinas
At Omni Mandalay Hotel at Las Colinas, you'll experience the urban energy plus the tranquility of a waterfront location on Lake Carolyn. Enjoy access to a host of restaurants, shops and businesses, then explore the Mandalay Canal by gondola or stand-up paddle board during downtime. The Irving location also makes it easy to travel to popular Dallas/Fort Worth attractions and airports via the new DART Orange Line.
Address:
221 East Las Colinas Boulevard
Irving, TX 75039
United States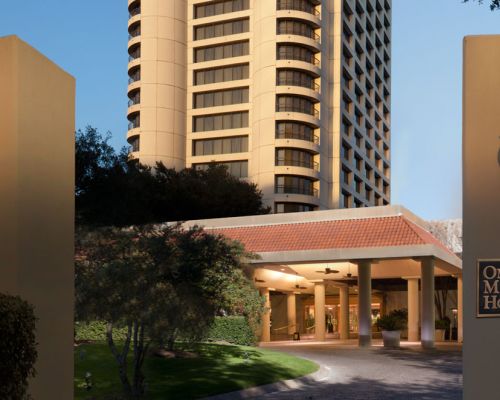 Omni Mandalay Hotel at Las Colinas